12G CO2 Pump to PCP Constant Pressure Conversion kit for Crosman Pistol
Compatibility: Suits Crosman 2240 2250 2260 1377 1322 2300
Package Includes:

. Constant Pressure Valve Set
. End cap and refill nipple
. New Hammer set
. Main Tube and transfer port
. Titanium alloy cylinder
. Some Spare accessories and seal rings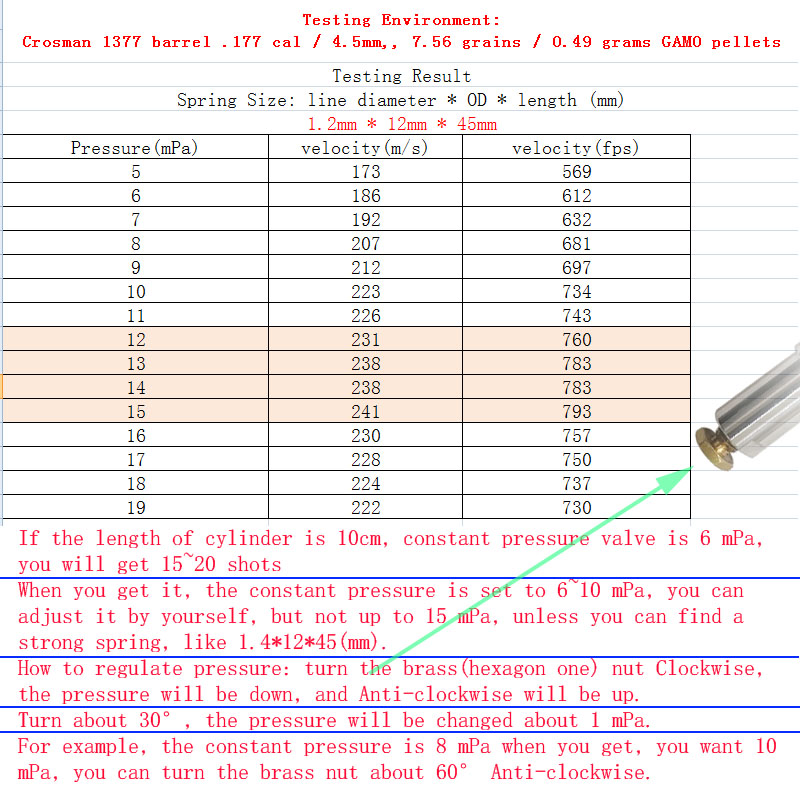 IMPORTANT: The valve is sealed by high pressure, it won't leak when the pressure is up to 3~4MPa.
1: The main cylinder is made of titanium alloy, working pressure is up to 30mPa (1mPa≈10bar≈150psi).
2: DO NOT disassemble the installed part when you get them.
3: We have set the best pressure before shipping, so you'd better not adjust them at will.
4: To install them, you only need to keep the original barrel, grip & trigger set, and Push Pin.
5: Please choose the suitable length of the cylinder.